The sunshine returned at dawn. Awesome.
Thanks to the involuntary kilometres completed the day before we knew the day's ride would be a short one. No matter. The extra time would be well spent poking around little shops and eating chocolate.
After an awesome breakfast at the hotel we returned to our bikes to find them in a sorrowful state. Dirt and grit everywhere! Riding in the rain sure has a way of helping grit find its way into every nook and cranny on a bike. Hoping to nurse some liveliness back into our machines we spent our first fifteen minutes checking everything over and cleaning and lubing our chains.
Leaving the hotel we headed straight downhill to rejoin the water's edge and the route, stopping only briefly so that #1 could mail his box of LPs home. Back at the shore, we rode right out onto the island that is accessible by bridge from Lindau's shoreline. Beautifully developed, this island is home to numerous shops and market places. Very worth the visit. A highlight of the stop: The stunning ceiling and courtyard of Münster Unserer Lieben Frau: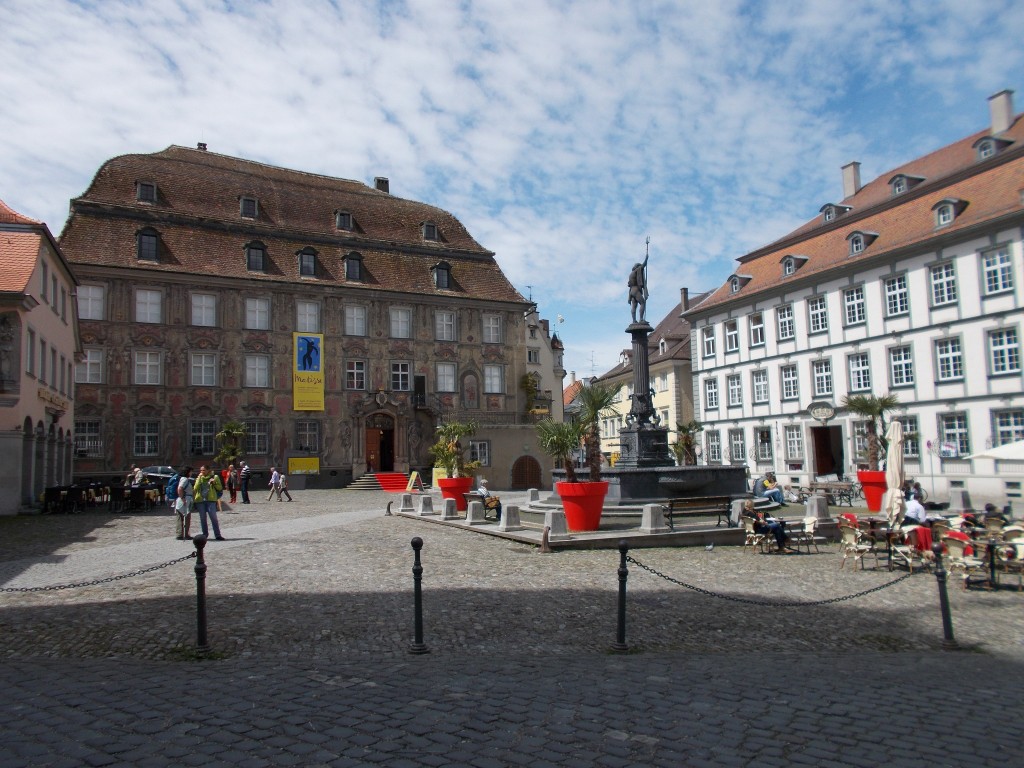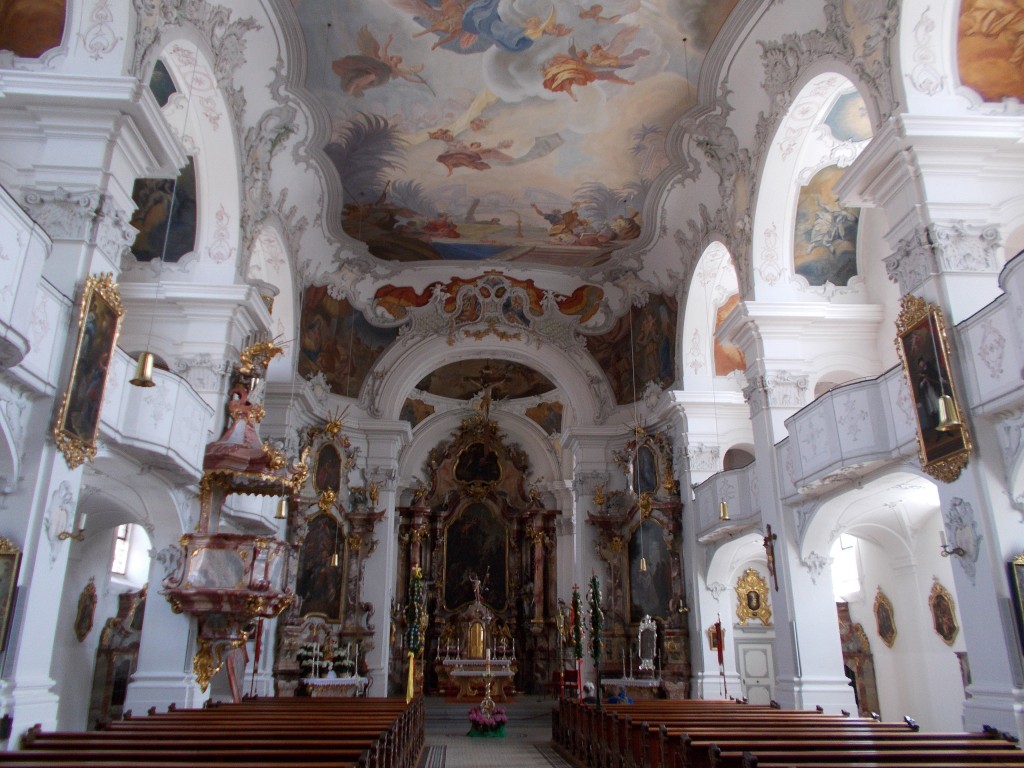 Leaving the island and Lindau itself, the route began to climb slightly back into the hills as we wound through small towns bordering the lake. It was a beautiful day and spirits were high. Having done another 10 kilometres or so, we stop again to eat cheese and sausage before continuing.
The scenery on that part of the ride was very good. Lots of vineyards and farms. Absolutely perfect for riding, and after just a few more small towns, Friedrichschafen came into view.
Though a city of reasonable size, the route skirts nicely through Friedrichschafen by mostly adhering to a bike route that follows near the water's edge. Distance was covered very quickly, and before long we found ourselves in front of the Zeppelin Museum.
Among other things, Friedrichschafen is known for being the location Ferdinand von Zeppelin established his factory to produce Zeppelin airships. The museum contains a great collection of exhibits and stories about the Zeppelin company and Germany's contributions to airship technology. It's a very interesting place and a must stop for anyone interested in aeronautics.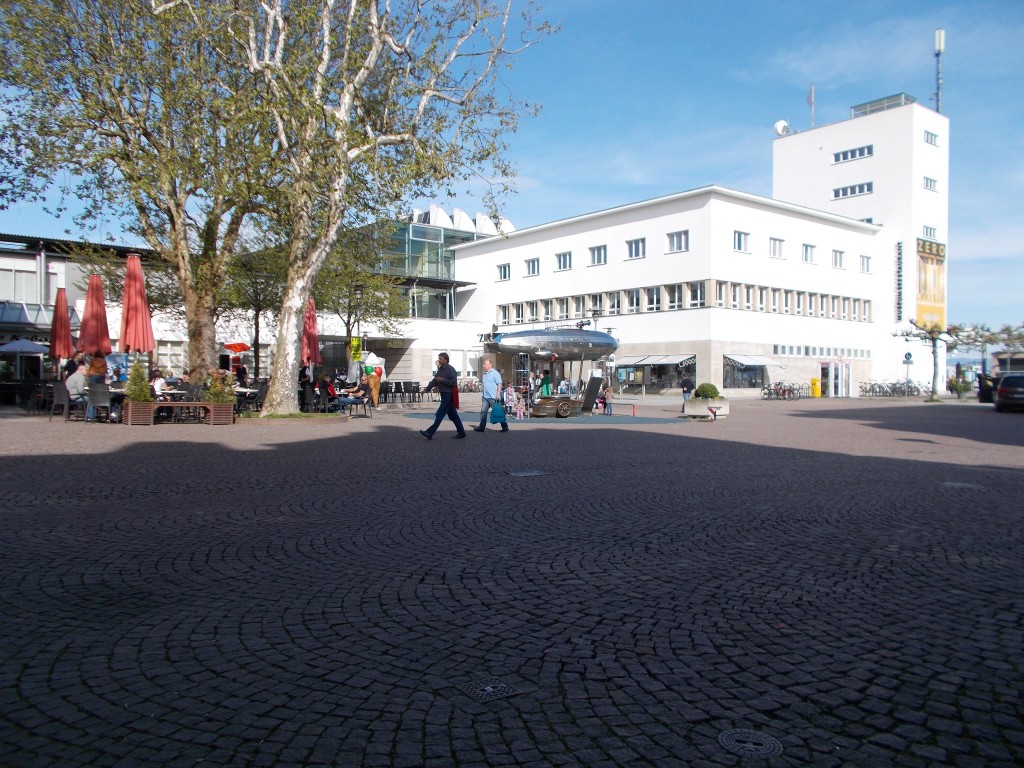 Thank goodness we had a short day of riding, because we spent far longer in the Zeppelin museum than planned.
Back on the bikes, the route continued to track within sight of the water as it wound through the remainder of Friedrichschafen and back into the countryside.
More vineyard, more small climbs, more stops for snacks. I was loving the scenery. And importantly, I was falling more and more in love with my bike each day. The Surly steel frame was always completely comfortable. Thanks, Surly!
Putting the countryside behind us once more, Meersburg castle popped into view as we coasted down a tree-lined gentle decline into Meersburg. Glancing at my cycle computer, I took note that we had only done just over 50 kilometres; a short day in terms of distance, but filled by all we had seen. Gotta love Europe: So much to see!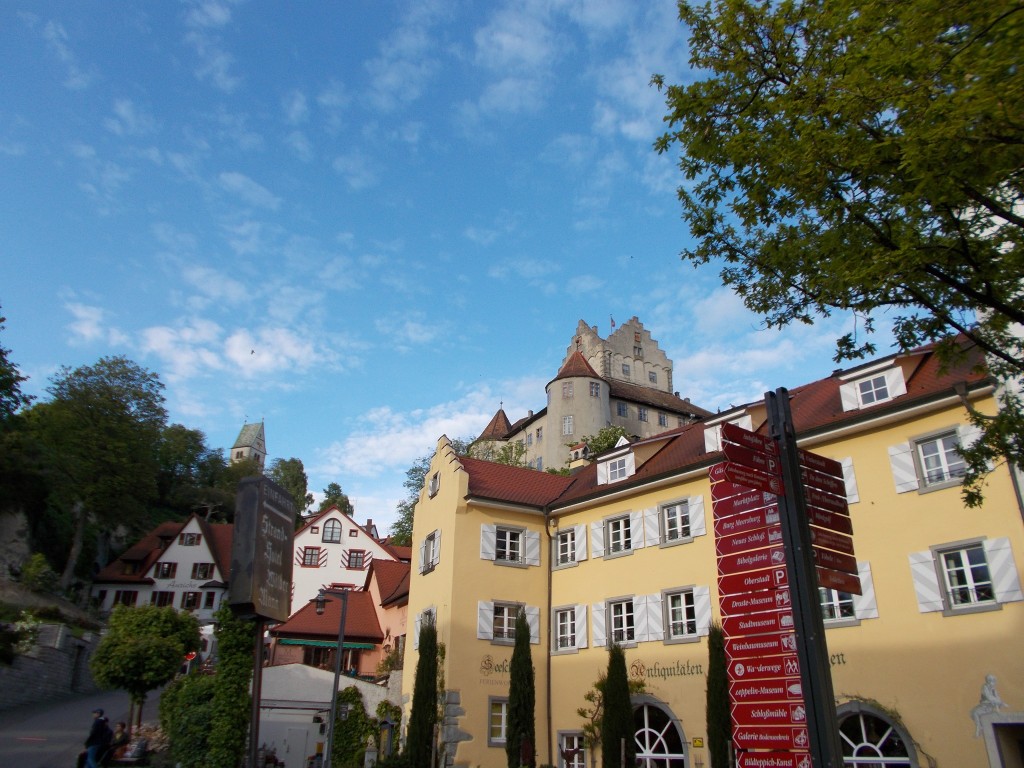 The simple fact of the matter is that the Rhine holds such a vast array of treasures that it would be impossible to ride this route too slowly. At no point on our trip did we find ourselves wanting for more things to see. The distance covered on Day 5 could have been easily dispatched in two hours of leisurely riding, but it took us all day. When I go back, I think I'll ride the route even slower.
Meersburg, for the record, is a beautiful town, like many others that we saw. Home to a still inhabited and well-maintained castle, this touristy medieval town is home to many cute streets and great food.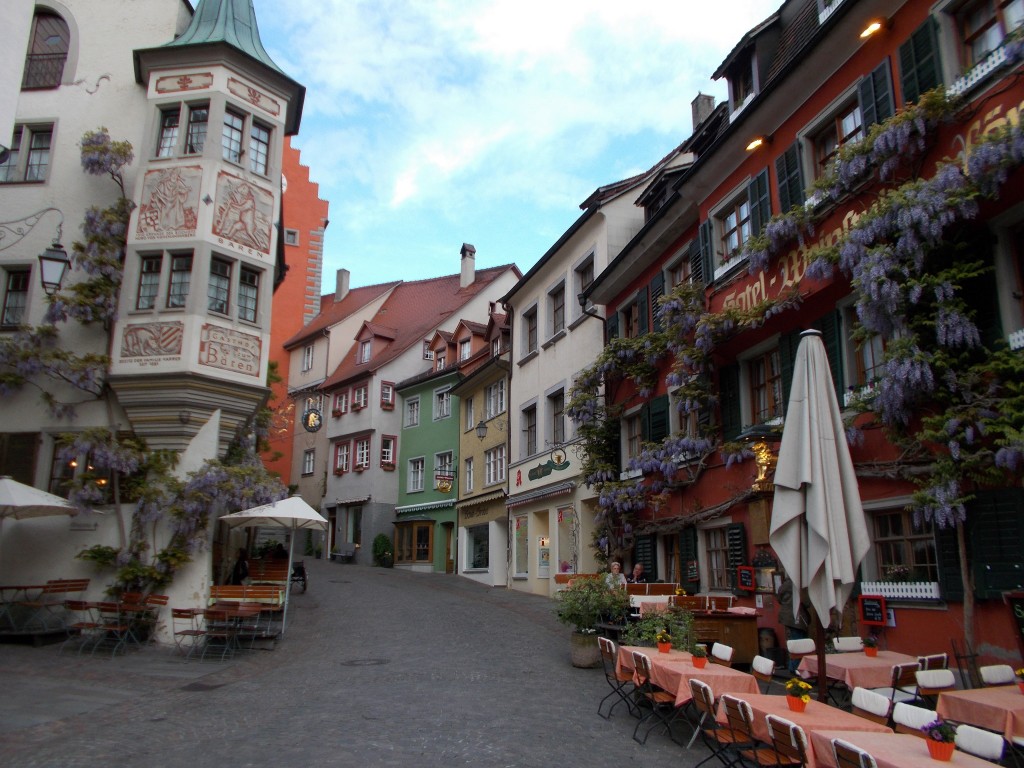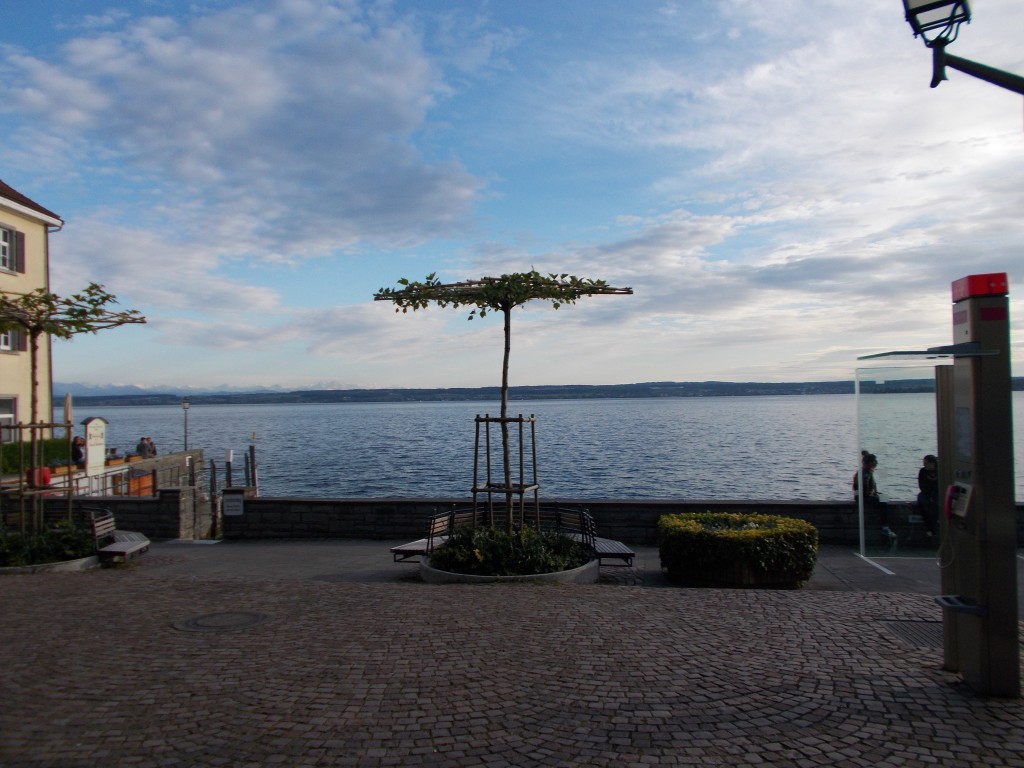 I knew were were going to love Germany, but at that moment we were also excited to start the next day which would see us take a ferry across the lake to ride on Swiss soil for a few more days. Perfect. I was missing those cow bells.
Day's stats
Distance ridden: 51.2km
max speed: 39.2 km/h
Average speed: 17.7 km/h
Seat time: 2:53
Total distance: 313km